At Gear4U we value our product selection and the Power Stone is no different. The Power Stone is made with quality plastic and has a nice stone finish, hence the name Power Stone. We like to think it's as tough as a Stone, but that would be a lie. And we don't sell lies. It's a quality product for a resonable price.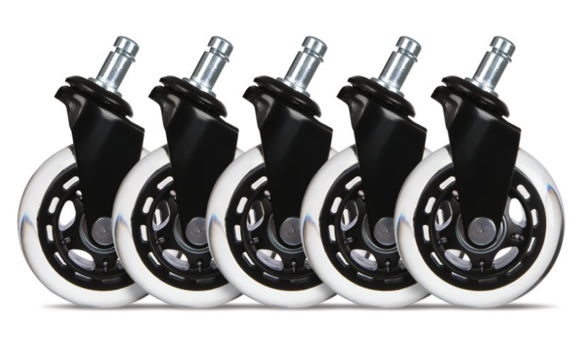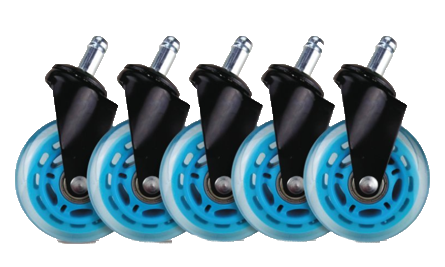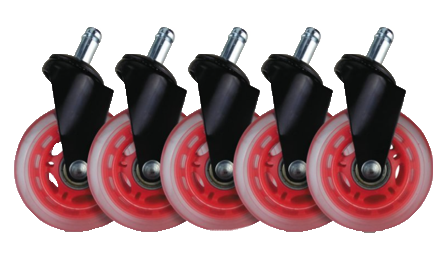 With the Gear4U Rush Wheels that will fit to Gear4U all chairs. It will give the perfect solution if you have a hard surface such as a wooden floor, the rubber wheels slide easily and gently and give you the best comfort.
The Rush Wheels are wear-resistant, smooth,silent, and do not hurt the ground,and rotate 360 degrees. Features transparent non-marking PU material that is especially suited for Institutional Applications and safe on Carpet, Concrete, Tile, & Wood Surfaces.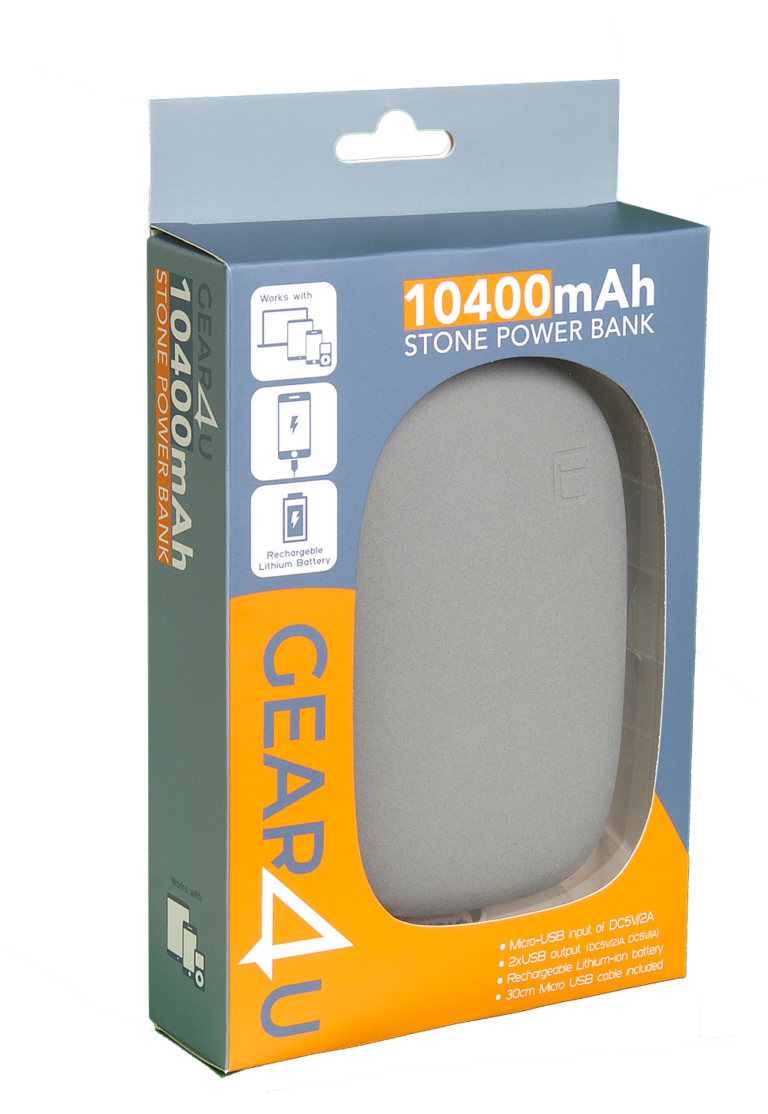 Black / Clear
5pcs/ Set 
TPU / Iron
Max : 150 kg 
Size: 210*115*83 mm
Box weight : 1,28 kg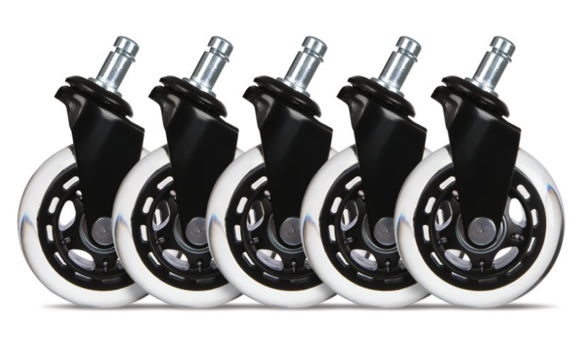 High Converter Rate
Capacity: 10400 / 7800 MAH
Energy level indicator via. 4 blue LED
Charging LED indicator: All LEDs light up when fully charged. 
Two USB output ports
Input: 5v/1A
Output: 5V/1A  & 5V/2A
130 x 81 x 36mm
235g
Comes with the box: Mirco USB cable for charing the powerbank and certian phones.