At Gear4U we value our product selection and the Power Stone is no different. The Power Stone is made with quality plastic and has a nice stone finish, hence the name Power Stone. We like to think it's as tough as a Stone, but that would be a lie. And we don't sell lies. It's a quality product for a resonable price.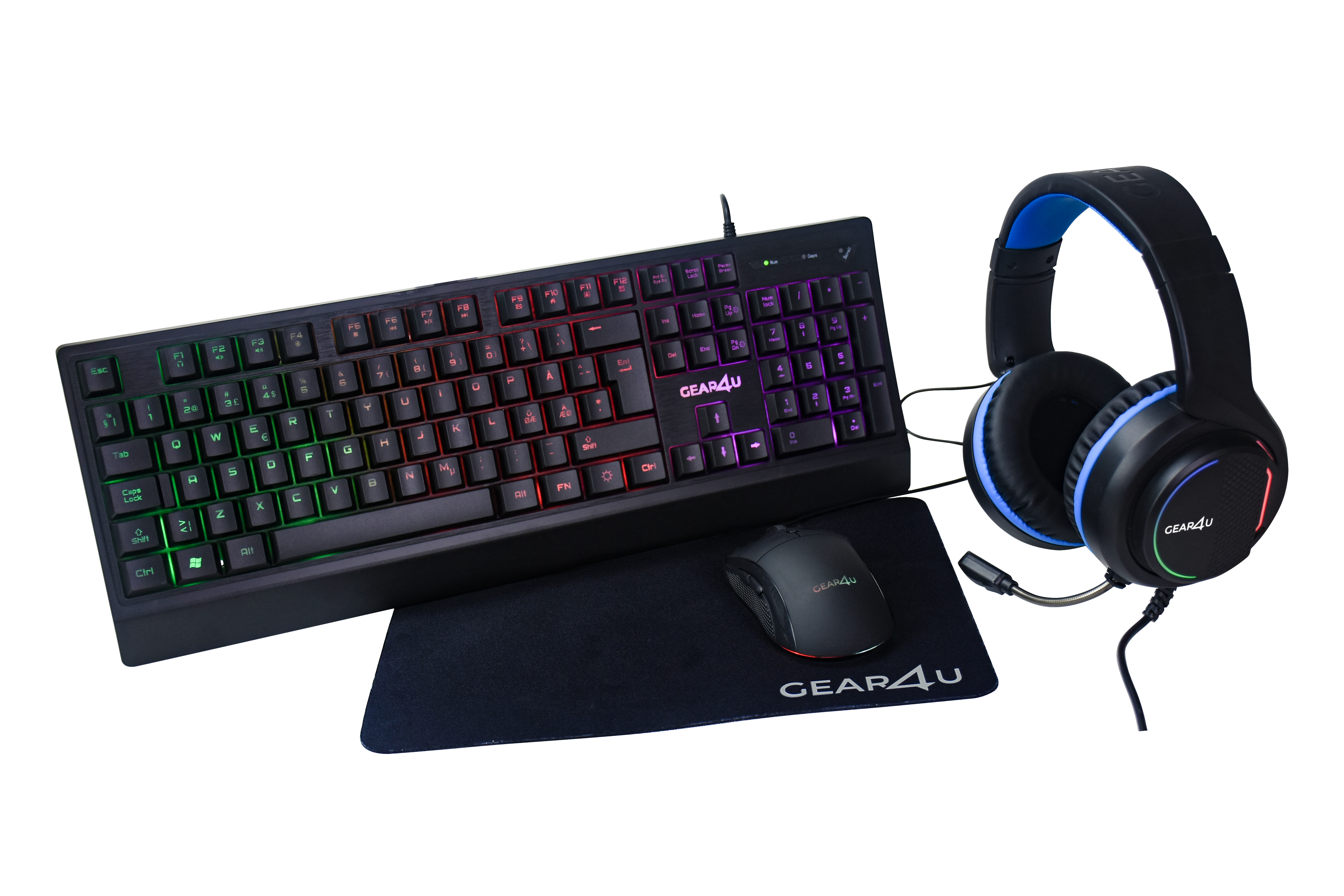 With the Gear4U 4-in-1 bundle you get a great keyboard, a headset with a built in microphone, a gaming mouse capable of 3200 DPI and a mousepad. If you are looking for something new and refeshing for your build, or buying the first equipment for you little gamer, the 4-in-1 bundle is a solid choice.  
We think this is a great solution if you are looking for a mid-range gaming setup. This will not break the bank and you get great value for your money. Whether you are buying his or her first gaming equipment, or just looking for something new to add to the collection, you definitely won't regret getting this Bundle.   
7 color LED lights
Buttons: 5D and scroll
DPI: 200-3200
Sensor: 5311
Cable Length:  1.5m 
Size: 122x62x40mm
Weight: 110g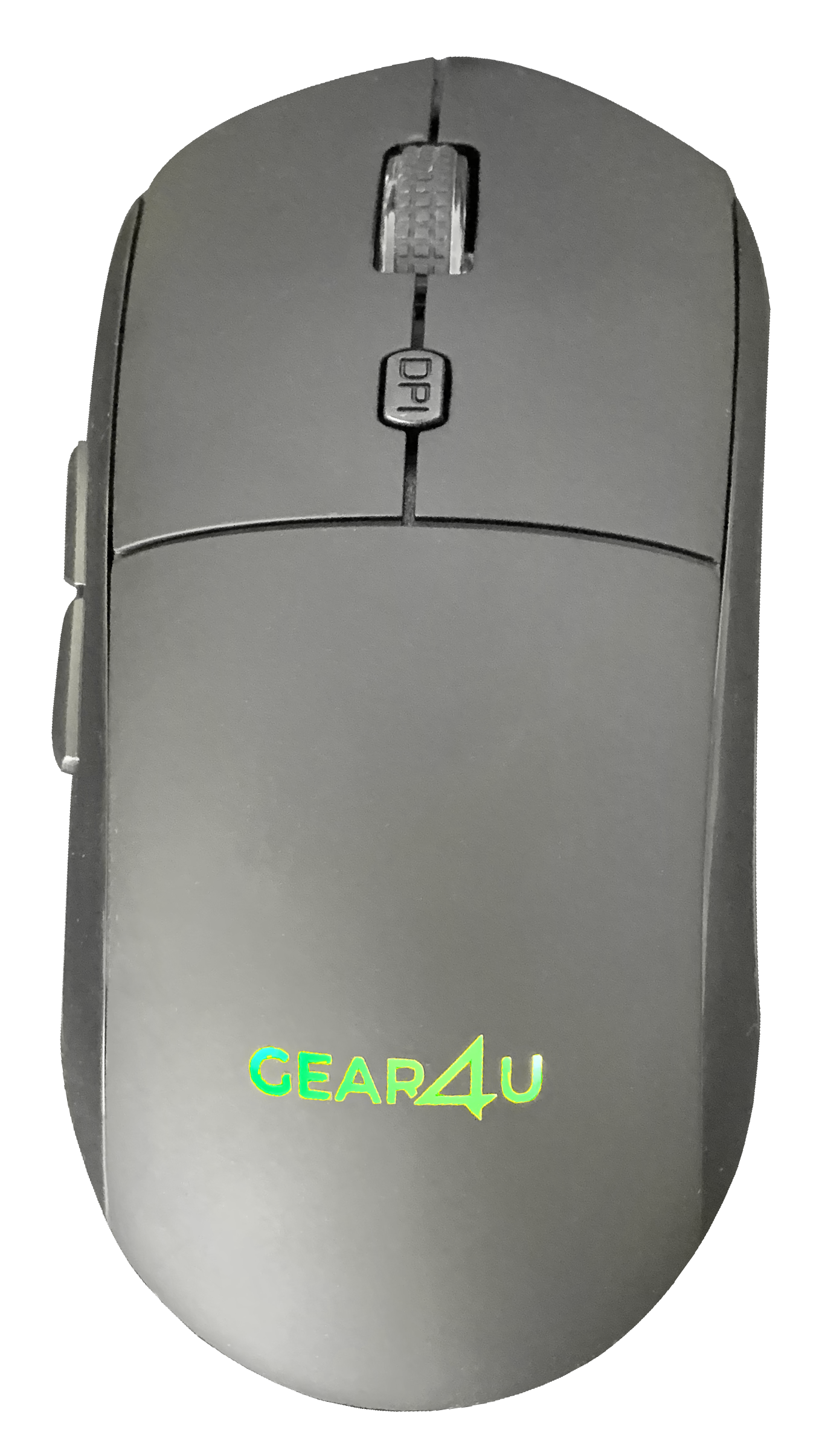 RGB backlit
Sound effects: 5.1 stereo
Sensitivity: 126dB +/- 3dB at 1 kHz
Impedances: 32Ohm + – 15%
Frequenzy range 20 Hz  20kHz 
Max input power: 50mW 
Sensitivity: -54dB +- 3dB
Microphone impedance: 1.8k Ohm.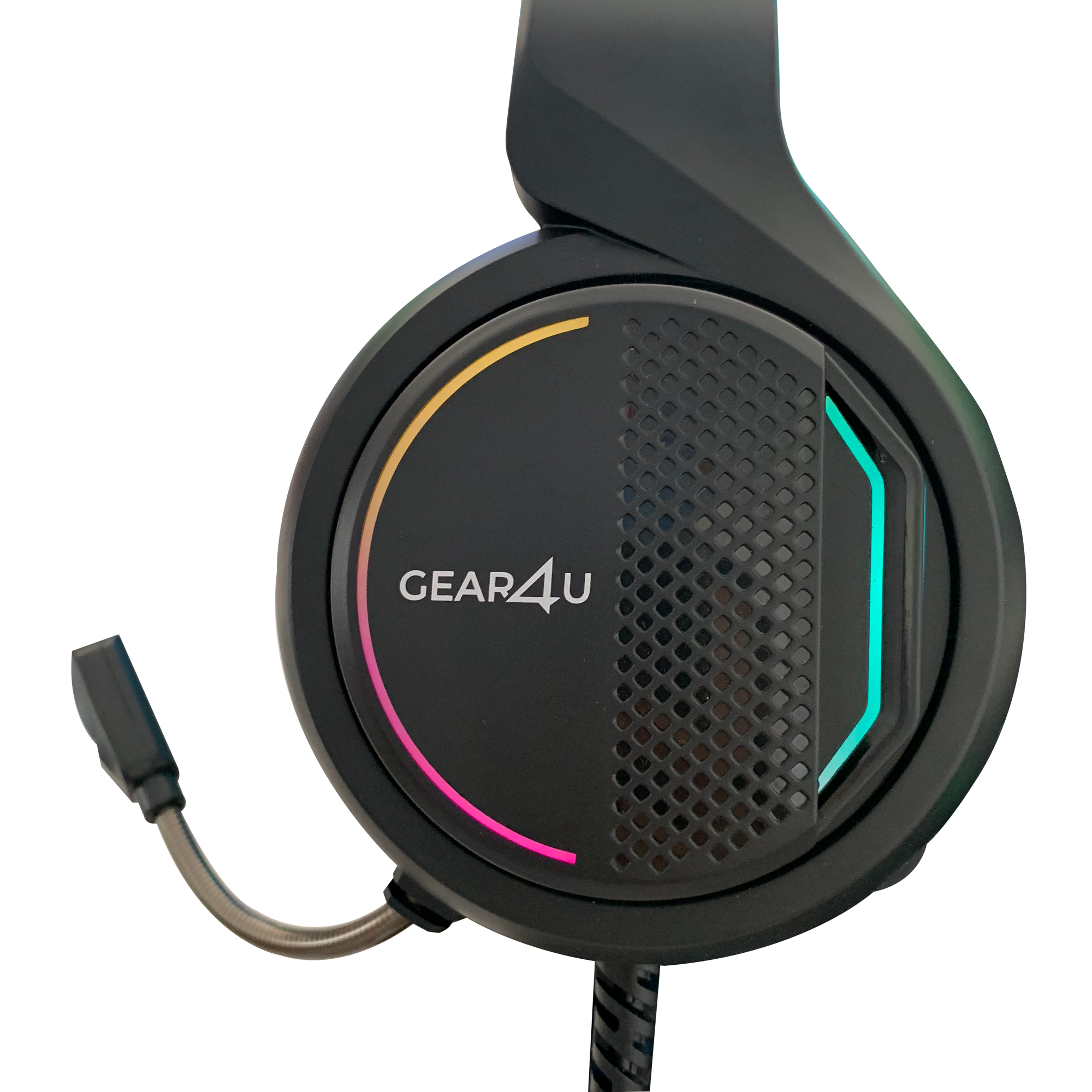 Number of keys: 104
Layout: Nordic
Backlit: Rainbow
Cable Length: 1.5m
Size: 445x168x40mm
Weight: 550g